2014 YFCI Conference Travel Medical Enrollment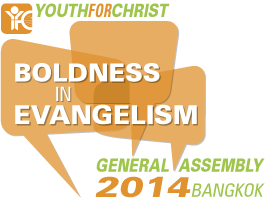 Atlas International Major Medical
Please complete one enrollment form per family and click "Submit Form" at the bottom of the page when finished.
NOTE: We recommend the Atlas Travel Insurance Option purchasing the $50,000 medical policy maximum with a $0 deductible.
If you need help along the way, please call (800) 647-4589 or 01 (480) 821-9052; or
email a Client Advisor
and we'll be in touch soon.
Atlas International Major Medical Overview
Eligibility*
US and non-US citizens who are at least 14 days of age are eligible for coverage outside of their Home Country, under this plan. Individuals age 70 to 79 as of the Certificate Effective Date are subject to a $250,000 Overall Maximum or less. Individuals age 80 and over as of the Certificate Effective Date are subject to a $10,000 Overall Maximum.
Highlights and Benefits*
Guaranteed issue!—no health questions!
Up to $2,000,000 policy maximum (benefit reduced after age 69)
Immediate policy issue
Easy-to-quote daily rates
Up to $100,000 for acute onset of pre-existing conditions (for US citizens or foreign nationals up to age 69)
Emergency medical evacuation, terrorism, AD&D and repatriation coverage automatically included
For US citizens living or traveling abroad (5 days to 1,092 days)
For foreign nationals traveling within the US (5 days to 364 days)
100% U&C coverage outside the US
Zero deductible option
Optional Buy- Up for Crisis Response
Optional Buy- Up for Higher AD&D
Optional Buy- Up for Personal Liability
Optional Buy- Up for addition of a Natural Disaster Evacuation benefit to the Crisis Management buy-up: Kidnap and Ransom + Natural Disaster Evacuation
No Pre-certification requirements or penalties
State and Country Restrictions*
Atlas International is available in all states and countries, except for the ones on this list. Excluded states and countries are subject to change; please contact us at (800) 647-4589 or 01 (480) 821-9052 for an up-to-date list.
Plan Underwriter*
Atlas International is underwritten by Syndicate 4141 at Lloyd's, London, which is rated A (Excellent) by Standard & Poor's.
*Questions about what you see here? Please download the plan brochure for a complete schedule of benefits, exclusions, and other details. Or give us a call at (800) 647-4589 or 01 (480) 821-9052.